HIMMAT Thursday, April 18, 2024 at 7:30 PM PDT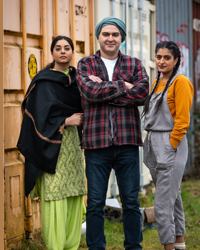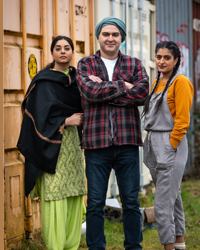 You've selected
Thursday, April 18, 2024 at 7:30 PM PDT
×
A Surrey Civic Theatres Presentation | A Theatre Conspiracy Production
By GAVAN CHEEMA
Directed by Paneet Singh
Himmat
is a story that inspires you to care. This humorous and heartwarming narrative in Punjabi and English delves into the world of a father and daughter born generations and miles apart. It is a gut-wrenchingly honest depiction of a working-class family's struggle with addiction and labour. Set in Surrey Memorial Hospital, and told through flashbacks,
Himmat
takes audiences on a journey exploring the complexities of family history and immigration. As secrets are revealed, Banth and Ajit unpack their memories, discovering how family dynamics and relationships change over time. Their father-daughter bond is strengthened through moments of joy and struggle throughout the process of repair and recovery.
Himmat
a story about resilience, redemption, and the strength of family love.
Audience advisory: Coarse language and mature themes including substance abuse and racism. Minor strobe effects. Recommended age: 12+
Venue
Studio Theatre at Surrey Arts Centre
13750 - 88 - Avenue
Surrey BC V3W 3L1
Performance Notes
A Surrey Civic Theatres Presentation | A Theatre Conspiracy Production

By GAVAN CHEEMA
Directed by Paneet Singh

A play about resilience, redemption, and the strength of courageous family love.

Audience advisory: Coarse language and mature themes including substance abuse and racism. Minor strobe effects. Recommended age: 12+