PINOCCHIO Sunday, May 28, 2023 at 3:45 PM PDT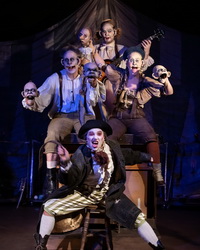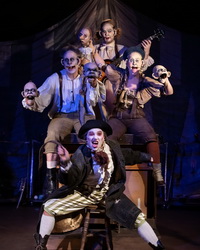 You've selected
Sunday, May 28, 2023 at 3:45 PM PDT
Change Date
×
This isn't Disney! Based on Carlo Collodi's classic story, "The Adventures of Pinocchio," Teater Patrasket from Denmark, together with award-winning UK director Alex Byrne present a completely different angle for 8-12-year-olds that's a long way from Disney's version from 1940. Pinocchio must learn to become human through a dangerous journey in a world full of odd characters, wondrous events, temptations, and deceptions. A touching and hilarious performance with its grim humour and steampunk circus vibe, it's a wild visual and musical show that brings the dark side of child-rearing to light while exploring some of life's big questions: What's the definition of being human? What's the difference between right and wrong? And what is the meaning of love?
Venue
Studio Theatre at Surrey Arts Centre
13750 - 88 - Avenue
Surrey BC V3W 3L1
Performance Notes
A Surrey Civic Theatres presentation
A new look at an old classic, this isn't Disney's Pinocchio!
Pack of 4 tickets available via Box Office Phone: 604-501-5566