WON'MA AFRICA Sunday, May 28, 2023 at 1:00 PM PDT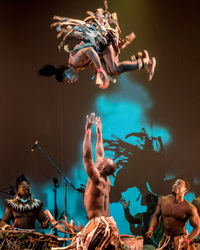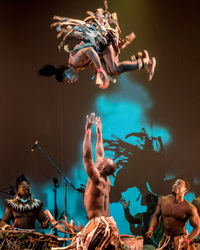 You've selected
Sunday, May 28, 2023 at 1:00 PM PDT
Change Date
×
Thrilling and breathtaking! You'll be captivated by courageous feats of balance and strength as daring acrobats tumble and leap to the pulsating rhythms of djembe drums. Won'Ma Africa, meaning "Our Africa" in the Soussou language of Guinea, symbolizes the strength, agility, and the joy of life found in African youth. Cirque Kalabante performances are a carnival of sound and colour that combine African dance and the traditional music of West Africa with modern circus arts that showcase the exceptional talents of the performers. Not to be missed!
Venue
Main Stage At Surrey Arts Centre
13750 88 Avenue
Surrey BC V3W 3L1
Performance Notes
Presented by Surrey Civic Theatres
Astonishing acrobatics and energetic drum rhythms that burst from the stage!
Pack of 4 tickets available via Box Office Phone: 604-501-5566