COFFEE CONCERT: DANCING WITH EIGHT HANDS Wednesday, September 21, 2022 at 11:00 AM PDT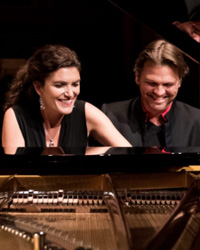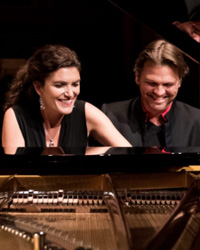 You've selected
Wednesday, September 21, 2022 at 11:00 AM PDT
×
A Surrey Civic Theatres presentation
Enjoy an amazing morning of music with not one amazing piano duo, but two! The Canadian Piano Quartet are the Bergmann Duo and Duo Turgeon and their combined tickling the ivory power means audiences are in for double the fun! The selection of music includes Latin-American music, such as Lecuona's 'Malagueña', 'Tangos' by Astor Piazzolla, as well as Weber's elegant 'Invitation to the Dance'—plenty of fireworks for eight hands and forty fingers!
Venue
Studio Theatre at Surrey Arts Centre
13750 - 88 - Avenue
Surrey BC V3W 3L1
Performance Notes
A Surrey Civic Theatres presentation
Enjoy twice the piano fun with the Captivating Canadian Piano Quartet.
Hosts: The Bergmann Duo | Guests: Duo Turgeon (piano)