LOS HERMANOS/THE BROTHERS Friday April 29 2022 at 8:00 PM PDT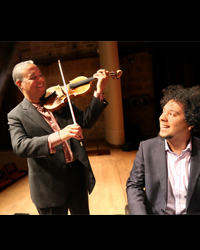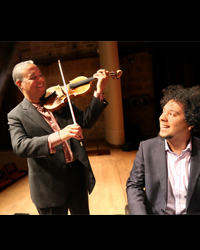 You've selected
Friday April 29 2022 at 8:00 PM PDT
×
Come watch a film that will uplift, inspire, and make you feel all the feels. Afro-Cuban-born brothers—violinist Ilmar and pianist Aldo—live on opposite sides of a geopolitical chasm a half-century wide. Tracking their parallel lives in New York and Havana, their poignant reunion, and momentous first performances together, the film
Los Hermanos/The Brothers
offers a nuanced, often startling view of estranged nations through the lens of music and family.
Featuring an electrifying, genre-bending score, composed by Cuban Aldo López-Gavilán, performed with his American brother, Ilmar, and with guest appearances by maestro Joshua Bell and the Harlem Quartet.
Venue
Centre Stage at Surrey City Hall
13450 - 104 Avenue
Surrey BC V3T 1V8
Performance Notes
Presented by Surrey Civic Theatres
One Family. Two virtuosos. Divided by geography and politics. Reunited by music.