IVAN COYOTE: CHEST AIR Thursday June 27 2019 at 7:30 PM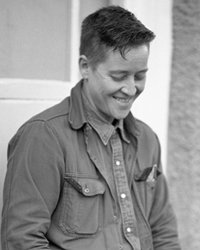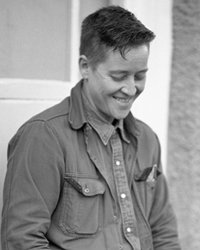 You've selected
Thursday June 27 2019 at 7:30 PM
×
With the nuanced and finely-honed timing of a gifted storyteller, Ivan grapples with complex and intensely personal issues such as gender identity, family, class, social justice, and queer liberation—always with a generous heart and a quick wit. Ivan's stories remind us of our own fallible and imperfect humanity while at the same time inspiring us to change the world.
Never seen Ivan perform? Here's a
video clip
to give you a hint of what you'll experience.
Take the stories home—buy a book or two. Ivan will do a meet-and-greet after the performance.
Ivan Coyote is a writer and storyteller. They have toured public schools solo around the world for 17 years now, using the power of a personal story to fight bullying and make schools safer for students, staff, and parents. Their TED talk—Why we need gender neutral bathrooms—has been viewed online more than 1.6 million times. Ivan's twelfth book, ReBent Sinner, will be released in 2019 (Arsenal Pulp Press). In 2017 Ivan was given an honorary PhD from Simon Fraser University for their writing and activism.
"Coyote… refuses to centre trans-ness as the single primary concern in trans lives and, in this regard, is quietly radical" Jade Colbert, The Globe and Mail
Audience advisory: strong language
Running time: approximately 1 hour, no intermission
Photo by Jourdan Tymkow
Venue
Centre Stage at Surrey City Hall
13450 - 104 Avenue
Surrey BC V3T 1V8
Performance Notes
Presented by Surrey Civic Theatres and Surrey Pride