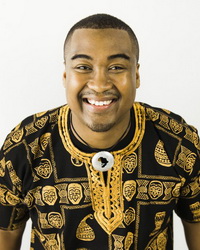 FALLING IN AFRICA
When
Runs from Friday May 24 2024 to Sunday May 26 2024
Venue
Event Notes
×
A Surrey Civic Theatres Presentation | Surrey SPARK Stages
A musical dance show where you can get up and dance or sit and listen! Vibrant, colourful, and unforgettable this performance will take audiences on a musical safari. Garth Prince is a JUNO award winning vocalist, drummer, educator and recording artist who connects kids to cultural experiences through music. His concerts treat audiences to a taste of his native homeland in southern Africa. Joy radiates through his original music and arrangements of traditional folk songs. His latest children's album and picture-book, Falling in Africa received the Canadian JUNO Award for "Children's Album of the Year" in 2022. A happy family show that will have you dancing with delight!
Stay for the post show Q&A and autograph signing.
Special 4-pack pricing is available by calling the Box Office at 604-501-5566.