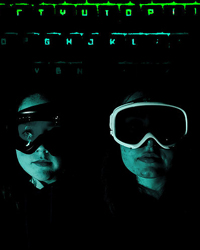 XBa XV...Live? XVR
When
Occurs on Friday June 14 2019
Venue
Performance Notes
×
This year's original show sees 5 friends caught in a virtual reality game where they must solve a series of levels in order to find their way out. Created by the 2019 XBa Senior Performance Group under the guidance of their Production+ teacher Melissa P, XVR promises to take you on a virtual journey and keep you at the edge of your seats! See the
trailer
ABOUT XBA SCHOOL OF DANCE
XBa School of Dance is the only local school to offer an International Certification in Dance Studies to their graduating students, an award accredited by UNESCO's Conseil International de la Danse.
Each year XBa students and faculty join forces to create an entirely new stage performance. Students' creative input is strongly encouraged, and "Performance Program" students learn all aspects of staging a show from conception, storyboarding, creation, to live performance. Students create films and visual effects, help design costuming, props, makeup, and experience the ins and outs of live performance.
Along with world-class technique taught by XBa's faculty, students are also educated in the art of improvised movement, and the teaching is focused on the ART OF DANCE, rather than competitive sport. Blending everything from Ballet to Breakdance, our award-winning school's year-end shows are professional and always a hit with the community.
Running time is approximately 1 hour 20 minutes, no intermission