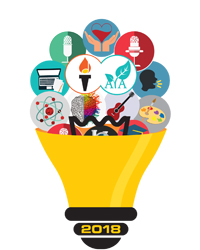 SPARK withIN Youth Conference 2018
When
Occurs on Sunday October 28 2018
Venue
Performance Notes
×
This event still has tickets available by organizer. Please contact Parwaz Brar at 604-600-3243 or parwazbrar@gmail.com
The first ever SPARK withIN youth conference begins at 10am with an amazing lineup of speakers (representing a variety of careers and experiences) and performers (from a variety of artistic genres), followed by an interactive networking session from 3pm to 5pm, featuring a diverse collection of professionals and exhibitors.
In between the opening and closing ceremonies of SPARK withIN, there will be plenty of opportunities to connect with peers from around Greater Vancouver; whether you are enjoying our complimentary lunch, or posing for group selfies with fellow attendees at our media wall and photo booth.
SPARK (which stands for Speakers, Performers, Aspirers, Role-models, Knowledge-sharers) will truly be a game-changing day for young people to share their dreams, unlock their passions and discover their pathways!
Presented by the non-profit societies AltruYouth Association and SONG Creative Mentorship.