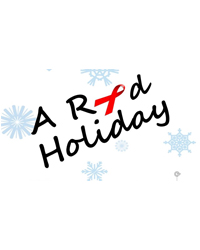 A RED HOLIDAY
When
Occurs on Sunday December 9 2018
Venue
Performance Notes
×
Ring in the holidays and contribute to a worthwhile cause! You'll be treated to a mix of pop, Christmas and jazz music from the young performers of Vancouver-based O Music Studio plus you'll have the opportunity to participate in a silent and live auction.
Family friendly
Running time is approximately 3 hours, including a half hour intermission for silent and live auction
Presented by Vancouver Infectious Diseases Centre
The Vancouver Infectious Diseases Centre (VIDC) is a multidisciplinary centre which supports state-of-the-art treatment and individuals who are living with HIV and/or HCV, led by President and Medical Director, Dr. Brian Conway. In collaboration with The Red Ribbons 4 Life Foundation, founded by Martin Rooney as part of a campaign to remove the US HIV Travel Ban, the RR4L is an annual event to fundraise money to the Surrey Djaef Mahler Food Bank, operated by the Surrey Lookout Society. As the HIV and/or HCV community often faces social and financial barriers, we wish to support and generate funding that can be distributed to services that focus on food security among the low-income and/or disability in the HIV and/or HCV community in the Lower Mainland. Each year, the momentum of this event continues to grow. Last year, we fundraised $16,000 and since the foundation's inception in 2008, proceeds have surpassed $81,000.