ROBOT SONG Sunday, May 26, 2024 at 12:00 PM PDT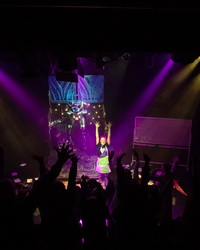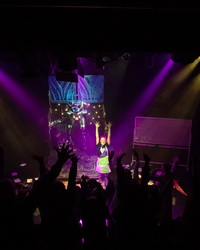 You've selected
Sunday, May 26, 2024 at 12:00 PM PDT
×
A Surrey Civic Theatres Presentation | Surrey SPARK Stages
When it comes to friends, eleven-year-old Juniper has no idea what all the fuss is about. When classmates tease her for being like a robot, she takes it as a compliment. She loves robots, they're rational and predictable, two things that humans are not! Robot Song is a deeply personal story of self-discovery and resilience. It's a genuine family show. It's joyful and full of hope for any child who has ever found themselves pushed to the margins and for any parent looking for the tools to help. The use of live animation, animatronics, and an original musical score creates a hilarious and fascinating show that illustrates the life-changing nature of creativity that when combined with unconditional love, becomes an unstoppable force. Come and see what love can do!
Special 4-pack pricing is available by calling the Box Office at 604-501-5566.
Venue
Main Stage At Surrey Arts Centre
13750 88 Avenue
Surrey BC V3W 3L1
Performance Notes
A Surrey Civic Theatres Presentation | Surrey SPARK Stages
Being different is your superpower! A musical about the boundless potential of creativity and the spirit of the human heart.
Pack of 4 tickets available via Box Office Phone: 604-501-5566