TRICOTER Saturday, May 27, 2023 at 4:25 PM PDT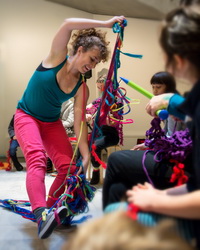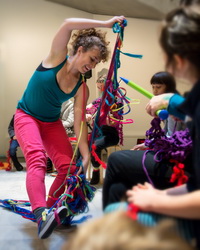 You've selected
Saturday, May 27, 2023 at 4:25 PM PDT
Change Date
×
Tricoter (tree-ko-tay) means "knitting" in French. This performance recreates the spirit and community of a knitting circle. The dance winds and unwinds through and around the audience who are sitting in the round on the floor. Share this special experience with your little one as they delight in the mix of colour, movement, sound, and texture. It's a performance filled with gentle play and exploration that captures the imagination of babies and toddlers.
Venue
Program Room at Surrey Arts Centre
13750 88 Avenue
Surrey BC V3W 3L1
Performance Notes
Presented by Surrey Civic Theatres
A gentle show that sparks the imagination of babies!
Pack of 4 tickets available via Box Office Phone: 604-501-5566