SOMEBODY LOVES YOU, MR. HATCH Saturday, May 27, 2023 at 4:15 PM PDT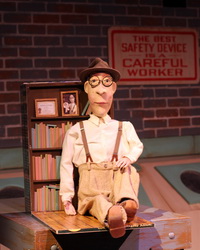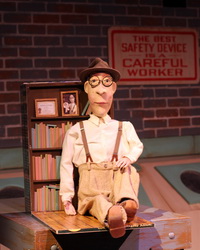 You've selected
Saturday, May 27, 2023 at 4:15 PM PDT
Change Date
×
Mr. Hatch leads a lonely life until one Valentine's Day he receives a candy-filled heart with an anonymous note that whispers "somebody loves you." Mr. Hatch's world is turned upside down! He starts having fun, begins making friends, and laughs like he's never laughed before! Join Mr. Hatch as he searches for his secret admirer and has the biggest surprise of his life. This heartwarming puppet play explores how kindness and caring about others makes us all feel good!
Venue
Studio Theatre at Surrey Arts Centre
13750 - 88 - Avenue
Surrey BC V3W 3L1
Performance Notes
A Surrey Civic Theatres presentation
Kindness always wins! A heartwarming puppet play with a powerful message.
Pack of 4 tickets available via Box Office Phone: 604-501-5566