THE SPIRIT OF HARRIET TUBMAN Sunday, May 29, 2022 at 4:00 PM PDT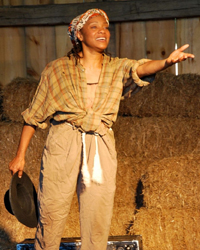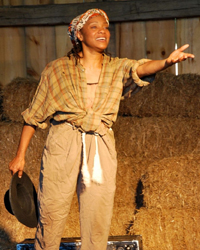 You've selected
Sunday, May 29, 2022 at 4:00 PM PDT
Change Date
×
Written and performed by Leslie McCurdy, this powerful one-woman show is a captivating lesson in history and artistry that shares the story of legendary underground railroad conductor, nurse, and spy, Harriet Tubman. For a breath-taking hour, Leslie McCurdy invokes the spirit of Harriet Tubman, captivating audiences as she portrays the life of the famous Underground Railroad conductor, recreating stories familiar and some rarely told, using words said to have been Harriet Tubman's own. Through it all, we learn of the faith and conviction that drove Harriet Tubman to follow her dreams. Described as a "powerful, must-see performance" and "something the whole family can enjoy!
Venue
Main Stage At Surrey Arts Centre
13750 88 Avenue
Surrey BC V3W 3L1
Performance Notes
A Surrey Civic Theatres presentation
A powerful, must-see performance the whole family can enjoy.
Pack of 4 tickets available via Box Office Phone: 604-501-5566