MYRTLE SISTERS Friday May 14 2021 at 7:00 PM PDT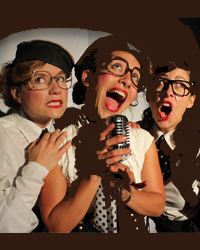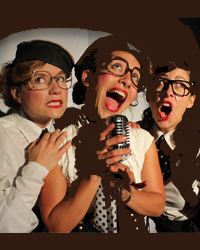 You've selected
Friday May 14 2021 at 7:00 PM PDT
×
This purchase link is valid from May 14 to May 29.
Embark on a musical adventure through time with the fabulous Myrtle Sisters. Enjoy the Charleston, shim sham and jive, all sprinkled with a present day twist.
The Myrtle Sisters—Kat Single Dain, Candice Roberts, and Nayana Filekov are a collaboration of award winning East Vancouver performers who present high caliber theatre, comedy, dance and music. With fun antics and twinkling tap numbers, let the Myrtle Sisters, and their harmonies and high-jinks get your toes tapping with glee!
Events can be viewed after purchasing a ticket by logging in to your account then click 'Tickets for Upcoming Performances' starting from May 14 7:00 PM to May 29 at 11:59 PM
Venue
Virtual Performance
Online
Surrey BC X1X 1X1
Performance Notes
This purchase link is valid from May 14 to May 29.

Events can be viewed after purchasing a ticket by logging in to your account then click 'Tickets for Upcoming Performances' starting from May 14 7:00 PM to May 29 at 11:59 PM